Total Market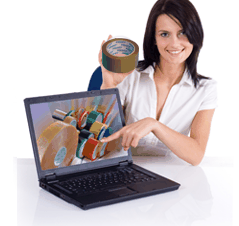 We are a manufacturer of self-adhesive tapes, stretch films and other packaging accessories used in the packaging industry. With our high quality service you have the guarantee your order are be always delivered on time, our terms of cooperation are both convenient and flexible. We are constantly investing our resources into modern machinery park, specialized workforce and the best, reliable components used during the production of packaging materials. We are fully capable of realizing custom orders.
Our portfolio of products includes among others: high quality self-adhesive tapes, double-sided adhesive tapes, paper tapes, printed packing tapes and many other specialized types of tapes. Our offer includes also masking tapes, acrylic tapes and hand-held tape and film dispensers.
We wish to satisfy the needs of our Clients and provide them with the best quality highly resilient packaging products. That is why we are constantly improving our production processes by implementing innovative solutions and technologies. The effort we have put into the process of producing tapes, films and other packaging accessories as well as into the dynamic development of the whole company enabled us to create and achieve high recognizability of SMART brand on Polish and international market.